Life Insurance Quote Engine
Client Testimonials
"I became a client of Family Money Fitness after speaking to Rudy Corrales, an advisor for the company during a casual conversation while out at dinner. After finding out that he advised clients on a variety of financial services, I told him that I was in the process of attending Physician Assistant school and my husband was going to the US Army's Officer Candidate School. My husband and I made an appointment with him so that we could set up a retirement plan and we do not regret it, in fact, we appreciate all that he has done and continues to do for us. Rudy tailored a plan that addressed our wants and needs and I will not hesitate to use his services in the future as I know our needs will change"
Monique H
---
"I highly recommend
Family Money Fitness.
My daughter is a child actress and has appeared in nationwide ads for Home Depot, Honda, Lexus, AARP, and Scrubbing Bubbles. She does print ads as well. I was referred to Rudy of
Family Money Fitness
because of his knowledge of high cash value life insurance. Part of my daughter's income by law placed into a Coogan account (trust for child actors). However, we wanted something different that would allow more control and growth for her income. Rudy designed a course of action that we never would have found if it were not for him. Because of that, my daughter will never have to worry because her account is guaranteed. It will perform better as time goes by and the account will grow exponentially! I am in awe for what he did for my daughter and because I'm in the mortgage broker business with no retirement, I also became a client as well."
Alexandra C, mother of Madeline Castellanos, child actress and Authors of "Mylie's Lyme Story".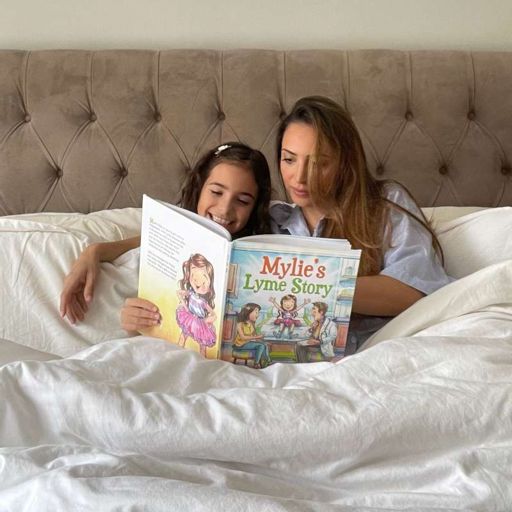 ---
"Even though I have my 401K and my job offers me life insurance coverage, when I turned 50 years old my interest in making my money grow and leave a legacy to my two sons got me concerned. Talking to a close friend about it, she referred me to Agent Rudy Corrales. He listened to me patiently and formulated a life insurance plan that provided me a lifetime financial protection based on my needs and concerns. Rudy also provided me with educational resources so I can make an informed decision about the financial options he had provided me. I was able to buy an insurance plan that would make my money growth with no risk for me giving the peace of mind I needed in case that for any reason I lose my job, and with that my work benefits. I got the financial protection for me and my beneficiaries I was looking for, thanks to Agent Rudy. I Definitely recommend Agent Rudy Corrales for his ethical and professional services. Rudy is an agent that can be trusted and he would look out for his clients' best interest".
Felisa M.